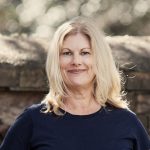 Written by Wendy Ball
Posted in Design
Screening is an essential element within landscape design with many considerations and options available for outdoor areas. Ideally outdoor spaces are important extensions to the 'liveability' of the home, and creating and decorating the 'walls' of the spaces with appropriate screens stimulates curiosity, privacy and beauty.   Early attention in the planning stages is often directed towards show-stopping 'furnishings', but we also need to focus our initial energy to the spatial exteriors.  It will make the world of difference to heighten the importance of the style, views and vertical dimensions of the outdoor areas before choosing 'furnishings'.
In our home gardens we are motivated to incorporate screening to create sanctuaries and serenity for ourselves and our families. We seek nests; places where we are nurtured, protected and enriched. Living in urban cities, this need for private seclusion is paramount. The ability to create an area where we can relax outdoors without scrutiny or intrusion from neighbours is vitally important.
I love connecting with my neighbours, but I also relish spaces that invite reflection and intimacy with my loved ones and friends.

Screening enhances landscaping through:
Delineating boundaries;
Creating passages of movement;
Improving visual aspects;
Creating privacy; and
Enhancing ambience and holistic space.
In larger landscapes, screening also plays an important role in modifying the microclimate, offering shade, providing a wind break or in some cases acting as a fire retardant to valuable structures.
Built Screens
The best advantage of installing a hard screen is that it is instantaneous. There are many choices available to allow diversity while matching your budget and preference.
Modular Walls
These provide options for colour and a harmonious interior/exterior aesthetic, by creating walls without the traditional bricks and mortar approach.   
Metal Decorative Panels
Off the shelf or bespoke designs, can transform spaces instantly from bland to beautiful.
Timber Panels
Natural products add depth and can be an environmentally sensible option. If you want the look, with less maintenance, there are composite materials which provide a 'faux timber' finish. Panels are usually installed with vertical or horizontal slats with timber or metal surrounds.
Masonry or Stone Screens
Built to last, these options are on the higher end of the price continuum.  Substantial sandstone walled gardens of a country manor are a good example. 
Natural Screens
Bamboo Panels
Cane Reed Panels
These bridge the gap between hard and soft scaping. Screens made from plants add a natural aesthetic to any space.
Green Screens

Lush planting bring benefits to an outside space to complement installed features.
While there are innumerable options for screening, the following three plants are some of my go-to favourites for their versality and resilience
Syzygium australe 'Resilience'- a Lilly Pilly variety
Murraya paniculata- known as Orange Jessamine                        
Viburnum tinus
These are not trend-setting plants however they are practically bulletproof; they can be trimmed, hedged or left to their own devices to create a softer look.  If not hedged, they will grow in height to around 4 metres. They don't suit every planting palette, but they are a great starting point providing wonderful screening.
Tropical Screening Plants
If the garden style is more tropical, then these are my top three 
Dypsis lutescens- Golden Cane Palm
Thysanolanea maxima- Tiger Grass
Bamboo varieties- Gold Stripe or Slender Weavers
Combination of Built and Planted Screening
This is often my preferred choice where an installation will provide the instant privacy, and the planted 'greenery' has time to grow in place. Planting shrubs as a backdrop to a built screen, so that in time the area has a softer edge is a good option, if there's enough width in the area under design.
Climbing Plants
There are two main reasons I will specify climbing plants:
To provide a green screen, where width is an issue; and
To soften a built structure.
Where space is a limited, climbers are a time-honoured choice, and can be incorporated into most designs, whatever the style or budget.
In a garden space, there are areas where you will intrinsically want to open up to the views, and other vistas that are just the opposite.  Screens invite seclusion by creating intimate spaces. They can transform unwieldy, ugly areas into gorgeous outdoor zones. The combination of installing a built screen and adding planting usually ticks all the boxes. By paying attention to the needs for screening and attending to the vertical aspects of your outdoor spaces will guide you towards your ideal outdoor space.   
Screen well – live well!
"Wendy's garden design has completely changed our lives. She has transformed our garden into an area of peace and relaxation. We now spend hours being outside enjoying the views she has created and also watching the wildlife that now regularly visit. The garden is beautiful whilst being low maintenance and gardening is also now a pleasure rather than a chore."
– Rolly & Kes, Epping North
"Wendy is creative, thorough and really takes the time to understand the client's needs and is able to transform their ideas into practical and well-suited garden designs. I never hesitate to recommend Wendy's services to clients. From a contractor's point of view, I really love working on anything designed by Wendy! Her designs are well thought out, practical, interesting, and achievable! Easy to read, easy to interpret, easy to bring to life!"
– Dan, DSE Landscapes Pty Ltd
"We are delighted to recommend Embrace Landscape Design. Our block presented some particular difficulties, being steeply sloping and rocky. Wendy developed a design that complimented the natural bush setting with attractive planting and architectural elements. Her design worked within our budget and gave us a garden that has continued to grow in beauty since it was established. We have been complimented on its design many times and it has flourished through all weather conditions. Wendy's advice throughout the process of building our garden was invaluable."
– Scott & Suzanne Stanton, Menai
"I have had the opportunity to construct four landscape projects designed by Wendy Ball; two residential and two in a commercial setting. They included a combination of soft planting and hard landscape elements such as paved spaces, pergolas and arbours, large shade structures, pathways, water features and private reflective spaces. Wendy's creative capacity transformed dull spaces into something very special. As a builder, it was a pleasure to work with a landscape designer who had a pragmatic and flexible approach to resolving the inevitable challenges that arise during construction."
– Peter Cipollone, Builder
"We could not rate Wendy highly enough for her dedication and talent. She has gone above and beyond in designing our new front and backyard and nailed the brief."
– Daniel & Catherine, Illawong
"My wife and I were initially unaware of the council requirements regarding landscape plans. Wendy was very knowledgeable and led us through the whole process. Being able to sit down with Wendy and share our garden dreams proved to actually be fun, and seeing the result on paper really made it come to life."