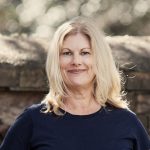 Written by Wendy Ball
Posted in Design
Quite often I get asked by potential clients: What does a Landscape Designer do? It's an important question that deserves an informed response.
Here's my short answer – I help create positive beauty! 
Importantly I see my boutique business as cultivating a design process that:
Restores important connections with nature; and
Designs gardens and outdoor spaces with poise and beauty.
Landscape design doesn't just happen.  It involves an intricate design process that is explained in this blog.   We take many moving pieces, removing the complexities to connect with our clients to craft a finished product that positively enhances the beauty of your home or project.
Here's how we embrace your dreams.
Our initial onsite consultation
Once contacted, we discuss availability and schedule a time to meet for your consultation. There is usually an initial exchange prior to this meeting where the basics elements of the project are explained, over the phone or via email. This enables you to pinpoint key ideas and thoughts as a precursor to our formal engagement.
At the onsite meeting, there is an exchange of ideas and a flow of important information. The shared insights help establish the specifics of the design consultancy and form the basis of our proposal.   
Once agreement to proceed is established, we formally commence the design process. We offer you a checklist that helps sharpen your thinking and assists your understanding of the many elements involved in design. 
Our design process
This stage is two-fold with both elements informing the other.
Site analysis
It's important that we understand your unique context and so a detailed site inspection is undertaken to gather specific information about the existing outdoor space to determine its current functionality.
We balance scientific principles with artistic beauty with a depth of research that informs future possibilities while embracing site limitations.
We explore your site looking for potential to gain an understanding of its unique capacity. This includes requesting a survey to ensure all possibilities are realistically appraised.   We take photos, look at levels and measurements, consider planning restrictions and research localised flora to promote natural beauty that fits the indigenous horticultural species unique to your situation.  This rigour opens possibilities and imaginative ideas that nest alongside the client brief.
Client brief
Our onsite inspections precipitate further conversation and collaboration. We are interested in the story of your home or desired project, its place, the history, the challenges and the opportunities. It's also important to actively listen to our clients as they express their hopes and dreams for their future garden design or outdoor place. We take pride in this artform, seeking to qualify and quantify important concepts. 
We initiate important questions to help gather information to embrace your design with our expertise.  As the brief unfolds there are many ideas worthy of exploration and so we initially ask:
What is working well?
Where do you see problems?
What are some of the plants, elements, structures that you'd like to keep?
Do you have style preferences or cultural design elements?
What is the proposed budget for installation and build of the project?
What are the motivations for the landscape changes?
Do you need other referrals to execute your project beyond the design phase?
These two elements enable us to move into the concept planning phase of the project. 
Concept planning
At this point, all of our research and collaboration coalesces together towards a final product. At the concept stage, we weave the art and science of landscape design, creating images and visionary ideas, essentially structured to stimulate your imagination.
These concept ideas are shared in a draft form and our client's feedback is incorporated as a final step into the finished plan.
Key elements within the landscape design include:
Movement – do the spaces connect and flow? It's important to create experiences as people move through the outdoor areas
Openness – do the vistas create expansion? Each open space is calming and engaging; different aspects precipitate and invite further exploration.
Planting – do the plants create texture and form? The design is an ecological playground, a joyful aesthetic, synchronised into the local environment.
Our finished design
We deliver clear design plans electronically and in hard copy that are DA ready and scalable for each project. Depending on the complexity of your project, we deliver 3D colour scapes to help you visualise your finished garden or outdoors space.
We are passionate about our work and love facilitating this process with each of our clients.
"Wendy's garden design has completely changed our lives. She has transformed our garden into an area of peace and relaxation. We now spend hours being outside enjoying the views she has created and also watching the wildlife that now regularly visit. The garden is beautiful whilst being low maintenance and gardening is also now a pleasure rather than a chore."
– Rolly & Kes, Epping North
"Wendy is creative, thorough and really takes the time to understand the client's needs and is able to transform their ideas into practical and well-suited garden designs. I never hesitate to recommend Wendy's services to clients. From a contractor's point of view, I really love working on anything designed by Wendy! Her designs are well thought out, practical, interesting, and achievable! Easy to read, easy to interpret, easy to bring to life!"
– Dan, DSE Landscapes Pty Ltd
"We are delighted to recommend Embrace Landscape Design. Our block presented some particular difficulties, being steeply sloping and rocky. Wendy developed a design that complimented the natural bush setting with attractive planting and architectural elements. Her design worked within our budget and gave us a garden that has continued to grow in beauty since it was established. We have been complimented on its design many times and it has flourished through all weather conditions. Wendy's advice throughout the process of building our garden was invaluable."
– Scott & Suzanne Stanton, Menai
"I have had the opportunity to construct four landscape projects designed by Wendy Ball; two residential and two in a commercial setting. They included a combination of soft planting and hard landscape elements such as paved spaces, pergolas and arbours, large shade structures, pathways, water features and private reflective spaces. Wendy's creative capacity transformed dull spaces into something very special. As a builder, it was a pleasure to work with a landscape designer who had a pragmatic and flexible approach to resolving the inevitable challenges that arise during construction."
– Peter Cipollone, Builder
"We could not rate Wendy highly enough for her dedication and talent. She has gone above and beyond in designing our new front and backyard and nailed the brief."
– Daniel & Catherine, Illawong
"My wife and I were initially unaware of the council requirements regarding landscape plans. Wendy was very knowledgeable and led us through the whole process. Being able to sit down with Wendy and share our garden dreams proved to actually be fun, and seeing the result on paper really made it come to life."