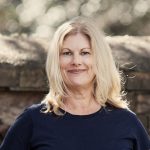 Written by Wendy Ball
Posted in Inspiration
Sometimes we find ourselves living in a season where we have little control.  The current global pandemic is one example, where nothing is certain and it's hard to predict what's likely to unfold. We watch and we wait, being diligent and hopeful for a slight change in our circumstances. 
'Each beginning is the end of a waiting.' [1]   

We wait with hope, mindful that there is a time for everything in every season.
Wonderful stories of resilience and conquest offer encouragement to persevere through difficulty and hardship. Similarly, examples of patience and perseverance can motivate us in more challenging times.  Extraordinary times sometimes signal the onset of new beginnings.
Through nature, we see that the plant world offers interesting metaphors that give us hope to see the world through the lens of timing. Plants are patient opportunists. Each seed waits for an opportune time to germinate.  In fact, seeds are incredibly opportunistic.  They are spurred into action when environmental conditions are conducive to sprout; events such as bushfires, rains or even altered soil conditions stimulate the germination process.
Interestingly, some seeds will wait years, decades or even longer before they burst forth emerging into the air, sprouting with dignity and poise.  The National Geographic published an extreme example of this is in 2012: – Scientists were able to grow a plant from a seed which was thousands of years old.   See: https://www.nationalgeographic.com/news/2012/2/120221-oldest-seeds-regenerated-plants-science/
Once a seed has germinated the waiting is finished.  The work of growth has begun.
Anchored
Whilst not all plants produce a taproot, their first task beyond sprouting some fledgling leaves is to establish stability.  So, whether it a fibrous mass of roots, or a main anchoring one a plant must secure itself into its environment to enable the food production and water transference necessary for growth.  Some plants can germinate in seemingly inhospitable places!
This cactus was photographed in an Inner Sydney laneway.  Its 'mother' was not far away, and its quirky form was easy to recognise in the towering parentage. The seed may have been windblown or, found its way through a bird's stomach before it found itself divested in the brick wall.  Will it continue its genetic heritage and become a towering giant?  Hard to say and time will tell, but for the present it is alive and beginning its life's journey.
Most likely at its initial germination, this plant's energies will have been diverted to creating a taproot which has anchored it in this extraordinary place.  An unlikely location but the plant is making the best of its circumstances.  
Being 'anchored' to our location, family and community is an important metaphor in these tough times.
Adaptability
This fern (Botanical Sp. Doodia Aspera), is another example of opportunistic botany and plant adaptability.  Commonly known as the Prickly Rasp Fern, it has delicious new red growth.   Some readers will know it's an endemic fern to the area and creates a beautiful namesake for the suburb: as a Red Fern!
Surprisingly, these ferns are growing despite the exposure to the western sun and the seemingly hostile surroundings of a busy train platform.  No-one tends these plants and we know that ferns are renowned for needing abundant water and shade.
So, what's happening to cause this growth?
Here the brick wall provides a sheltered environment for the plant's roots.  These ferns have little competition for nutrients and as water seeps down through the layers of brick they are supplied with the moisture they need.
We know that some ferns have a degree of tolerance to drought, but if a drought persists, they will then perish.  That being the case, there will always be line of seeds (spores in the case of ferns) ready to burst forth when rains return.
Being 'adaptive' to prevailing conditions enables us to continue to survive despite the inclement conditions.
Ambience
Seeing a tree which appears to be growing out of a rock never fails to astound and remind me of the life force within plants.   I am captivated by how they survive despite their terrain.
Sometimes we can see a massive portion of the tree's root system anchoring it to a river's edge which allows us to see things which are usually hidden.  The ambience is compelling – we always see the surface but rarely get a glimpse of what lays hidden below.  What's below is critical for stability, strength and sustained growth.
It is these extraordinary giants of the plant world which never cease to amaze me the most. Their environmental positioning or ambience is a metaphor for resilience and strength. They have grown, survived and often transformed their environments to better suit their future, even to the point of splitting rocks.
Being located in our unique 'ambience' encourages less comparison, encouraging to go deep and explore our own growth and sustainability.
May you continue to find opportunities to learn and grow during this season.
[1]   Hope J.  Lab Girl. © 2016 Little Brown Book Group. p.39
"Wendy's garden design has completely changed our lives. She has transformed our garden into an area of peace and relaxation. We now spend hours being outside enjoying the views she has created and also watching the wildlife that now regularly visit. The garden is beautiful whilst being low maintenance and gardening is also now a pleasure rather than a chore."
– Rolly & Kes, Epping North
"Wendy is creative, thorough and really takes the time to understand the client's needs and is able to transform their ideas into practical and well-suited garden designs. I never hesitate to recommend Wendy's services to clients. From a contractor's point of view, I really love working on anything designed by Wendy! Her designs are well thought out, practical, interesting, and achievable! Easy to read, easy to interpret, easy to bring to life!"
– Dan, DSE Landscapes Pty Ltd
"We are delighted to recommend Embrace Landscape Design. Our block presented some particular difficulties, being steeply sloping and rocky. Wendy developed a design that complimented the natural bush setting with attractive planting and architectural elements. Her design worked within our budget and gave us a garden that has continued to grow in beauty since it was established. We have been complimented on its design many times and it has flourished through all weather conditions. Wendy's advice throughout the process of building our garden was invaluable."
– Scott & Suzanne Stanton, Menai
"I have had the opportunity to construct four landscape projects designed by Wendy Ball; two residential and two in a commercial setting. They included a combination of soft planting and hard landscape elements such as paved spaces, pergolas and arbours, large shade structures, pathways, water features and private reflective spaces. Wendy's creative capacity transformed dull spaces into something very special. As a builder, it was a pleasure to work with a landscape designer who had a pragmatic and flexible approach to resolving the inevitable challenges that arise during construction."
– Peter Cipollone, Builder
"We could not rate Wendy highly enough for her dedication and talent. She has gone above and beyond in designing our new front and backyard and nailed the brief."
– Daniel & Catherine, Illawong
"My wife and I were initially unaware of the council requirements regarding landscape plans. Wendy was very knowledgeable and led us through the whole process. Being able to sit down with Wendy and share our garden dreams proved to actually be fun, and seeing the result on paper really made it come to life."